Venetian Plaster
Polished plasters come under many different names and are made mainly from natural lime putty and marble dusts. These materials have been used in various forms, since Roman times.

These include the best known, Venetian plaster, with its characteristic high sheen and trowel movement. This can also be referred to as Grassello, Lucidato and Spatulata, etc.

Other finishes include Marmorino, which has a larger grain marble dust than the Venetian. This can be finished in a satin polish or used as a fine stone finish.

Intonachino is usually is a slightly larger marble grain size than Marmorino which is used in stone block and pitted finishes.

These materials can be used in various ways including banding in different textures, pitted, dragged and raised designs and lettering.

Surfaces can be sealed or waxed to a higher polish and coloured washed, etc.

Please find below some examples of my work. Click the image to enlarge.

---
Off white Venetian leading to stone block swimming pool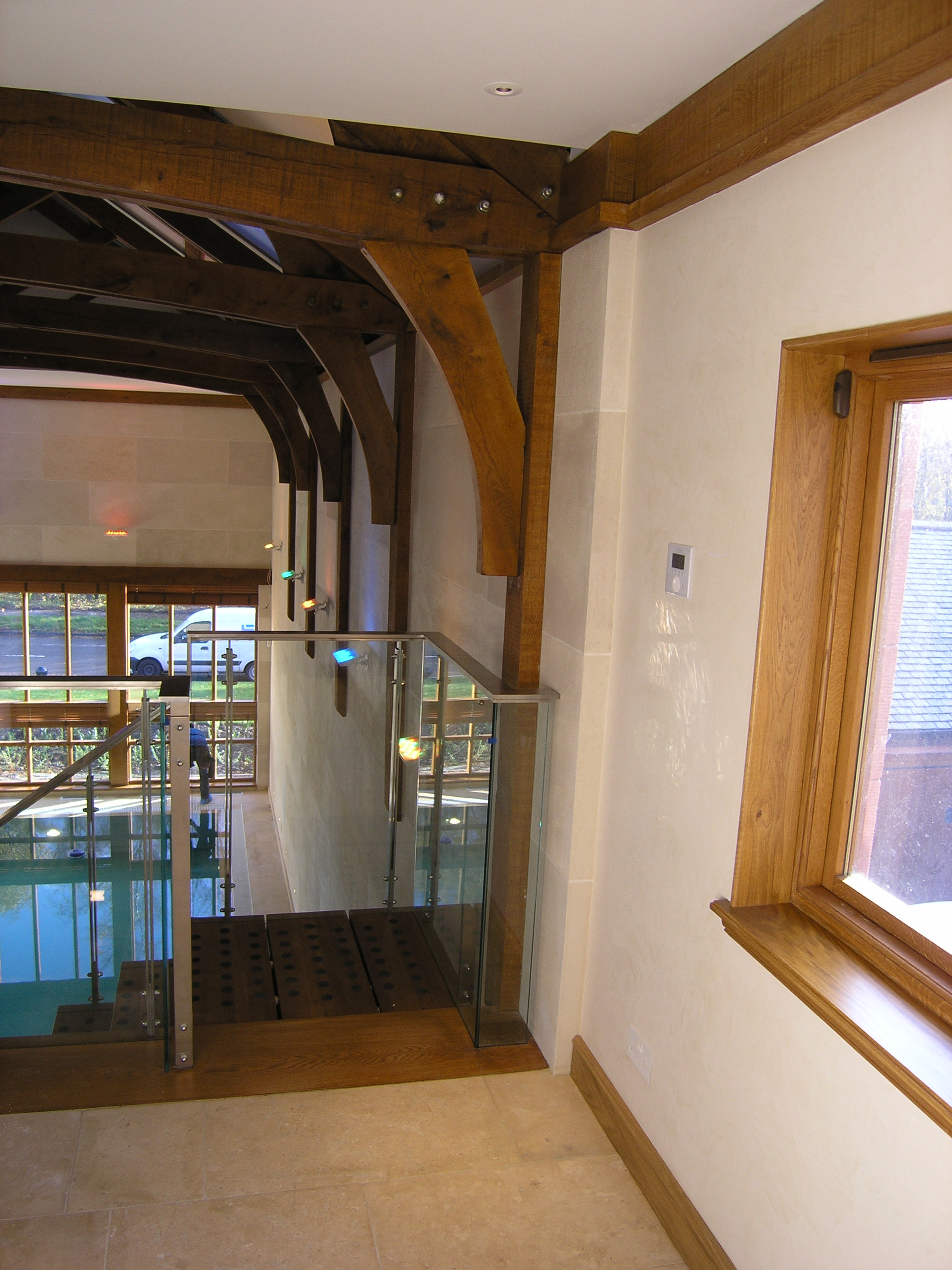 ---
White venetian plaster, Grosvenor Building Glasgow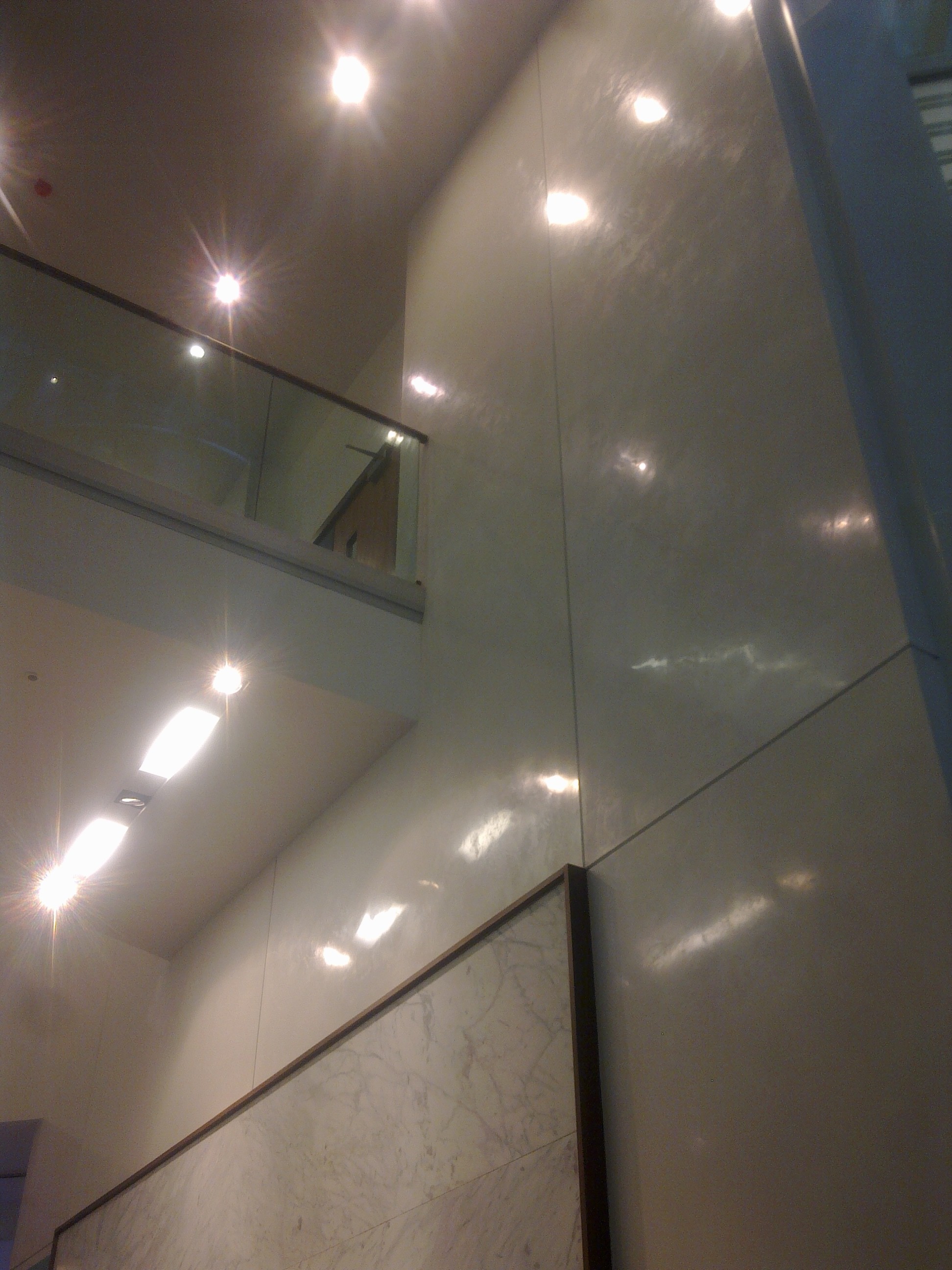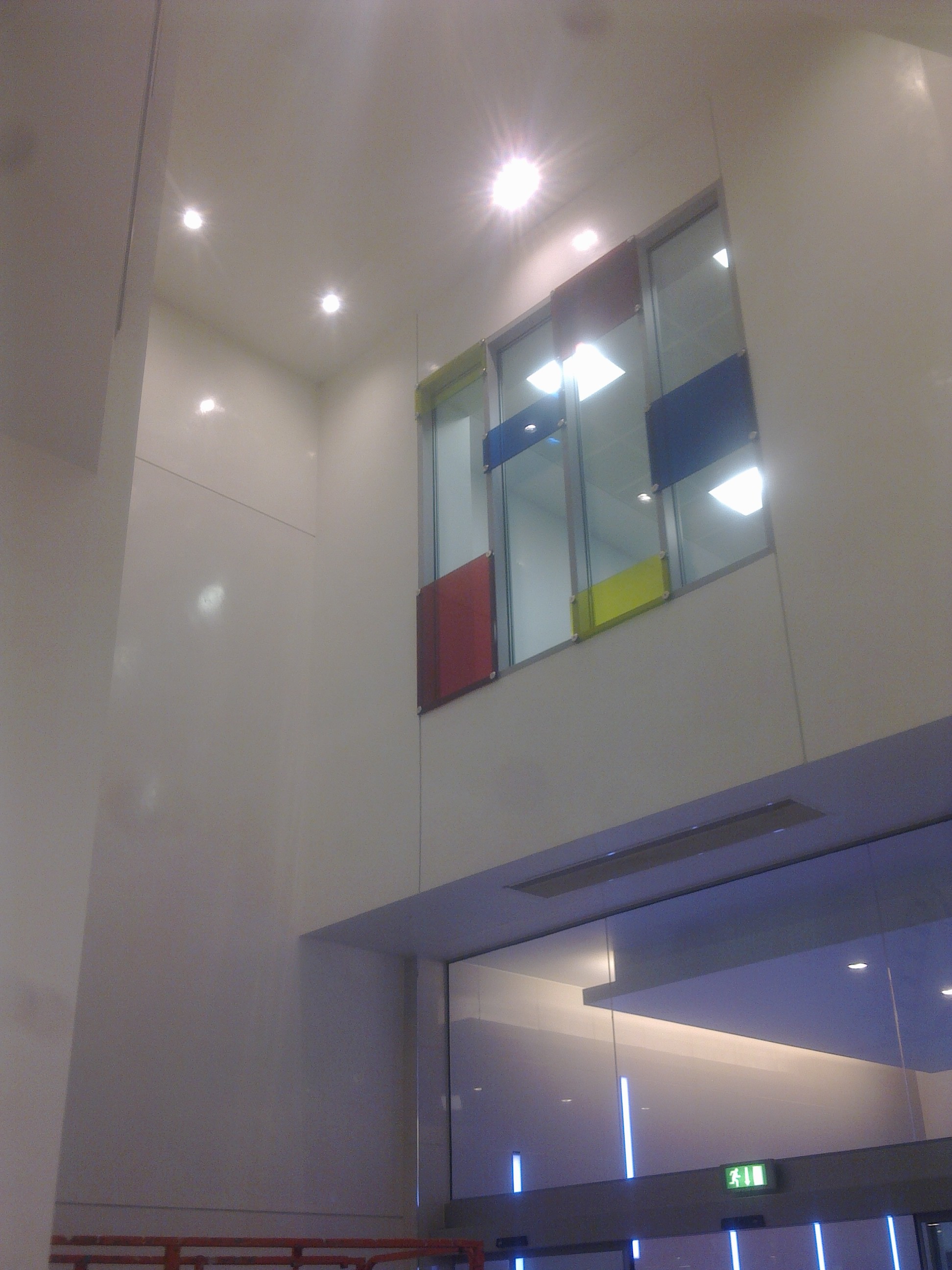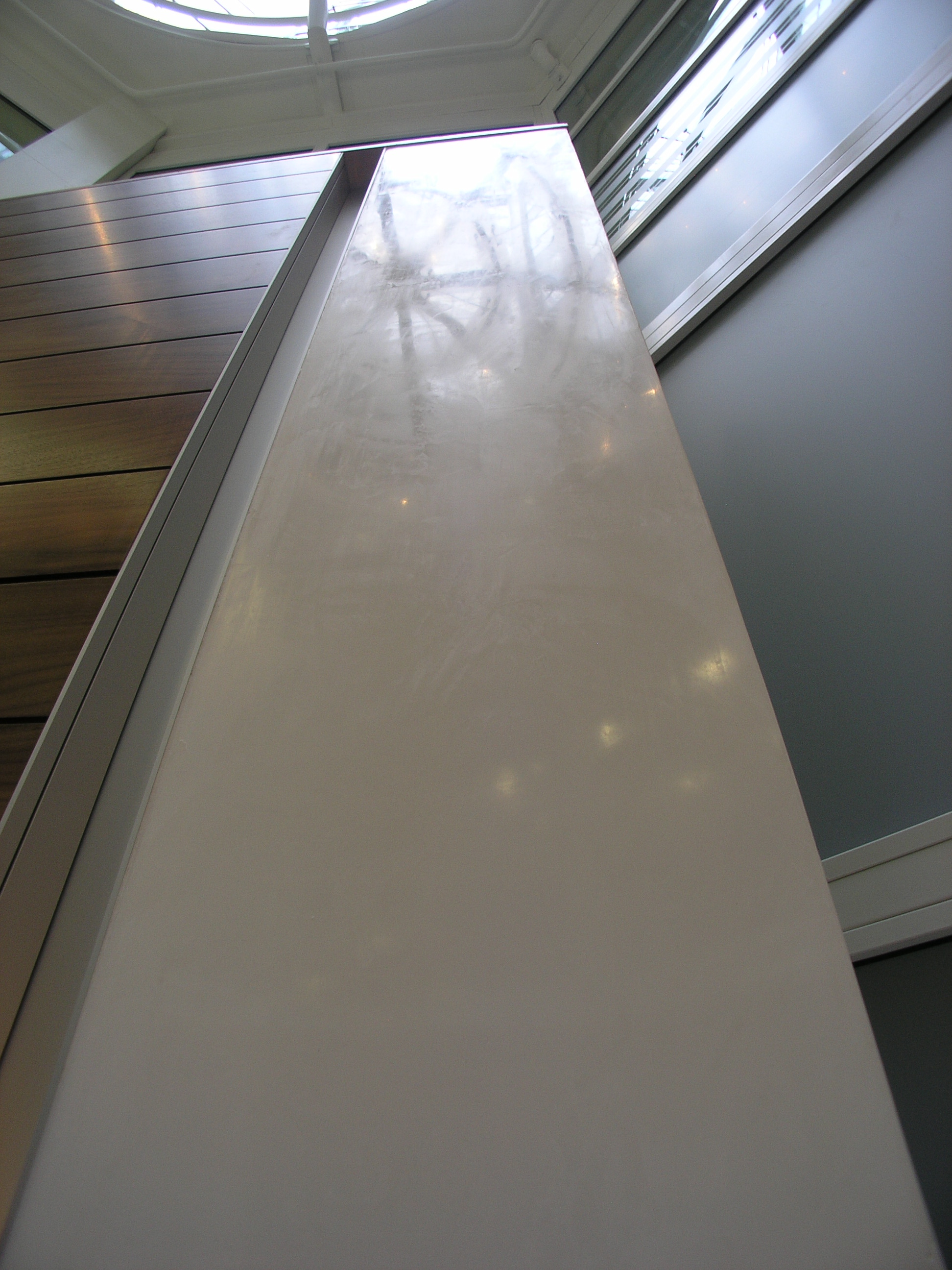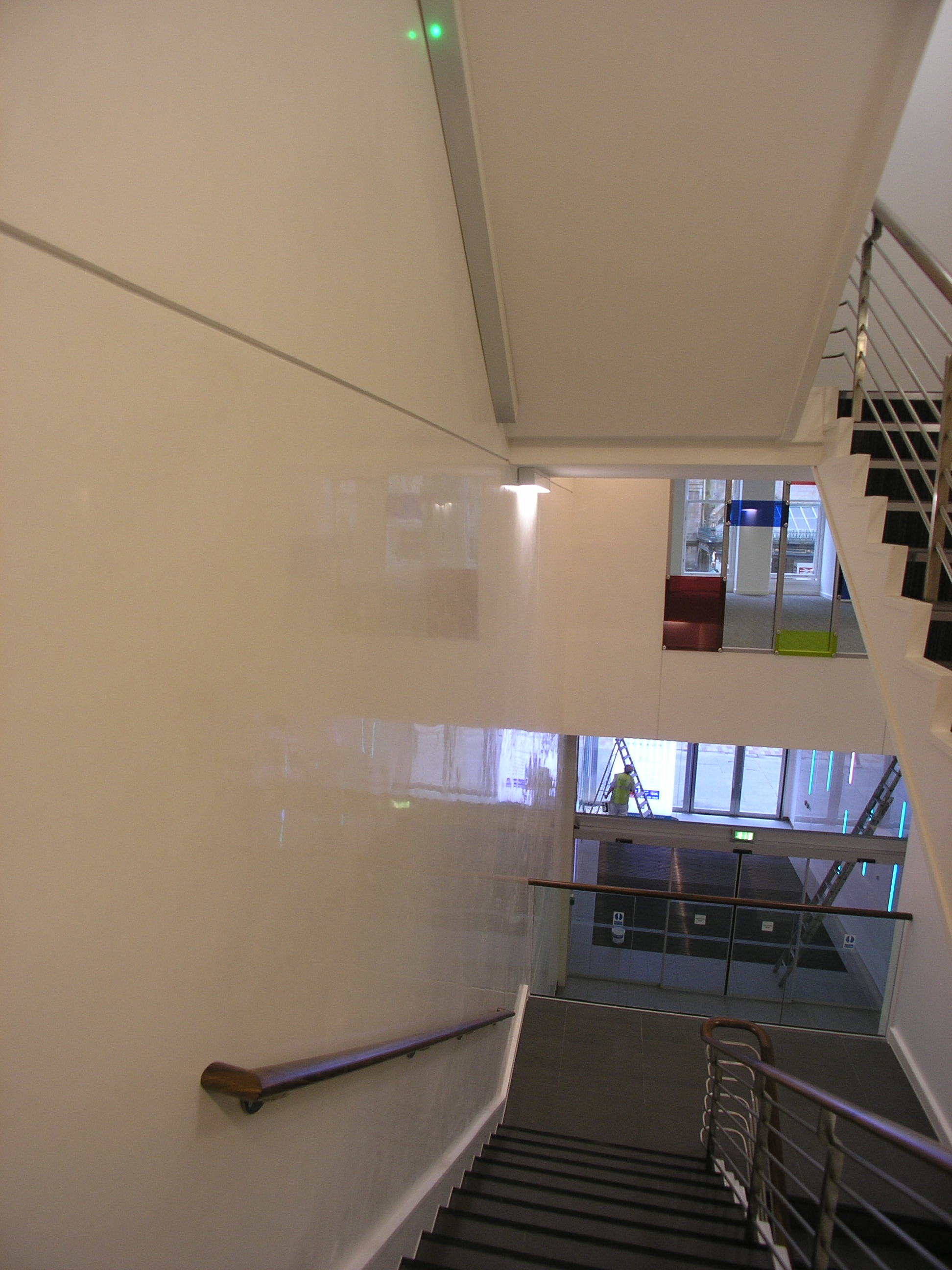 ---
Venetian, Small bathroom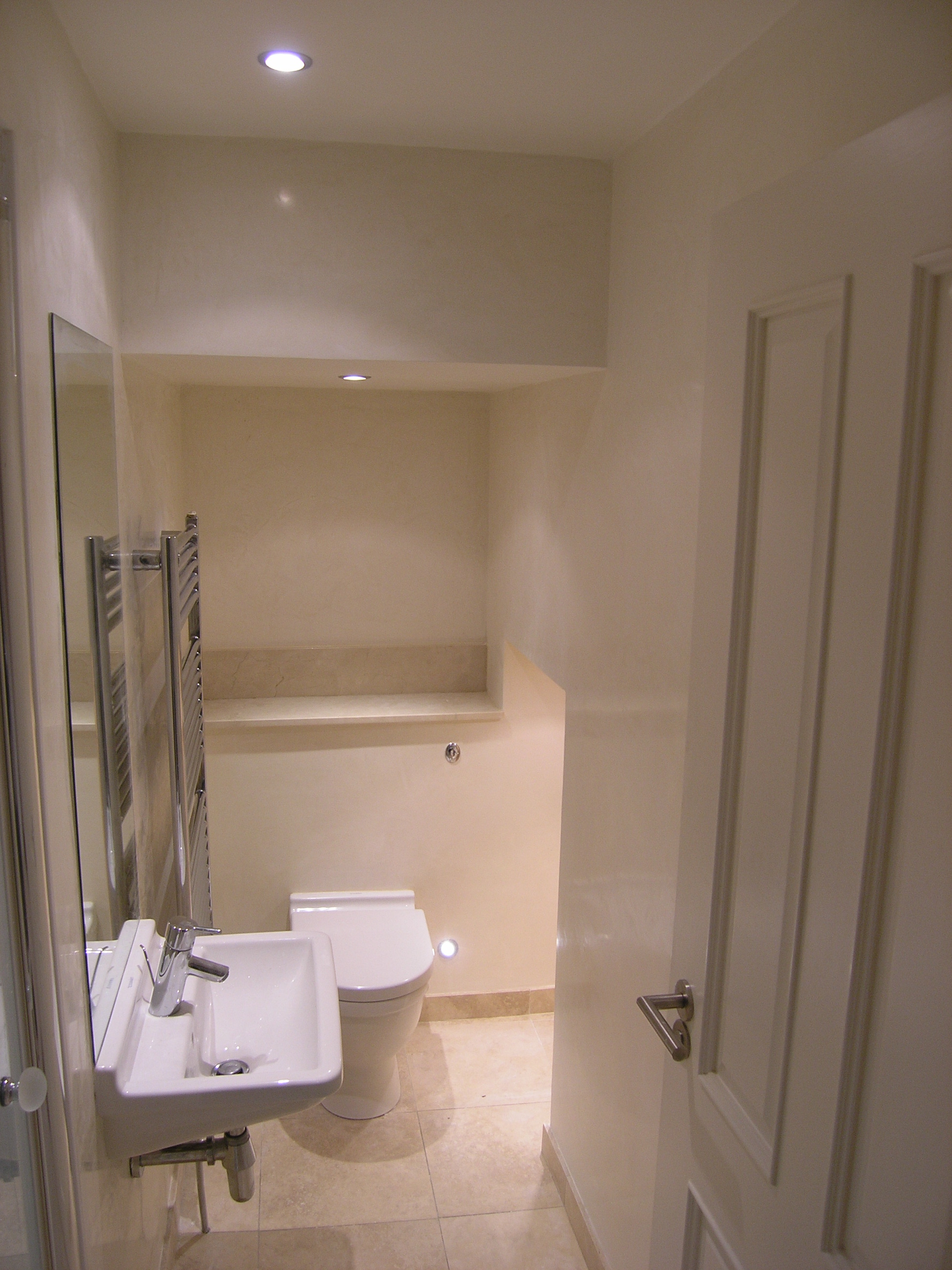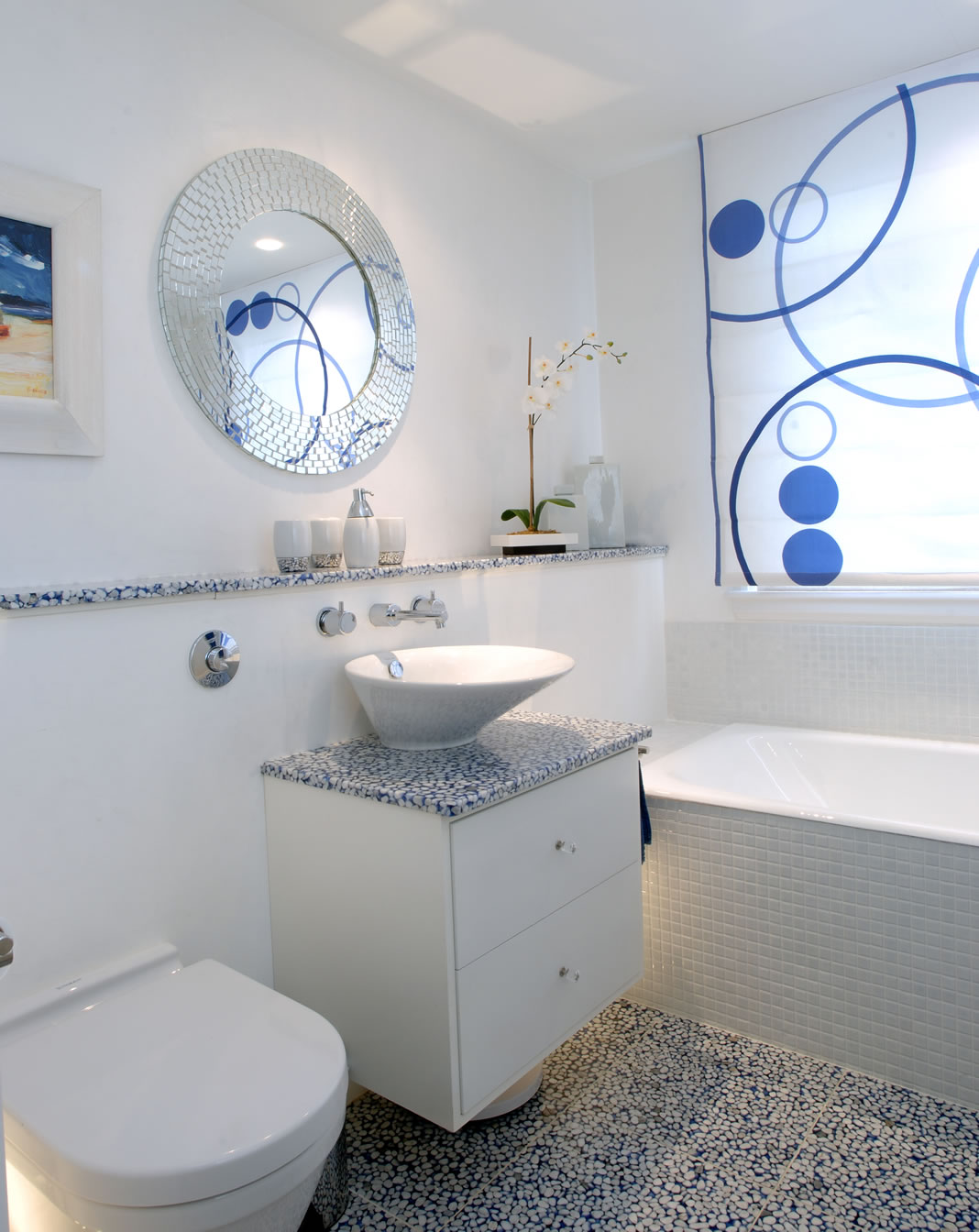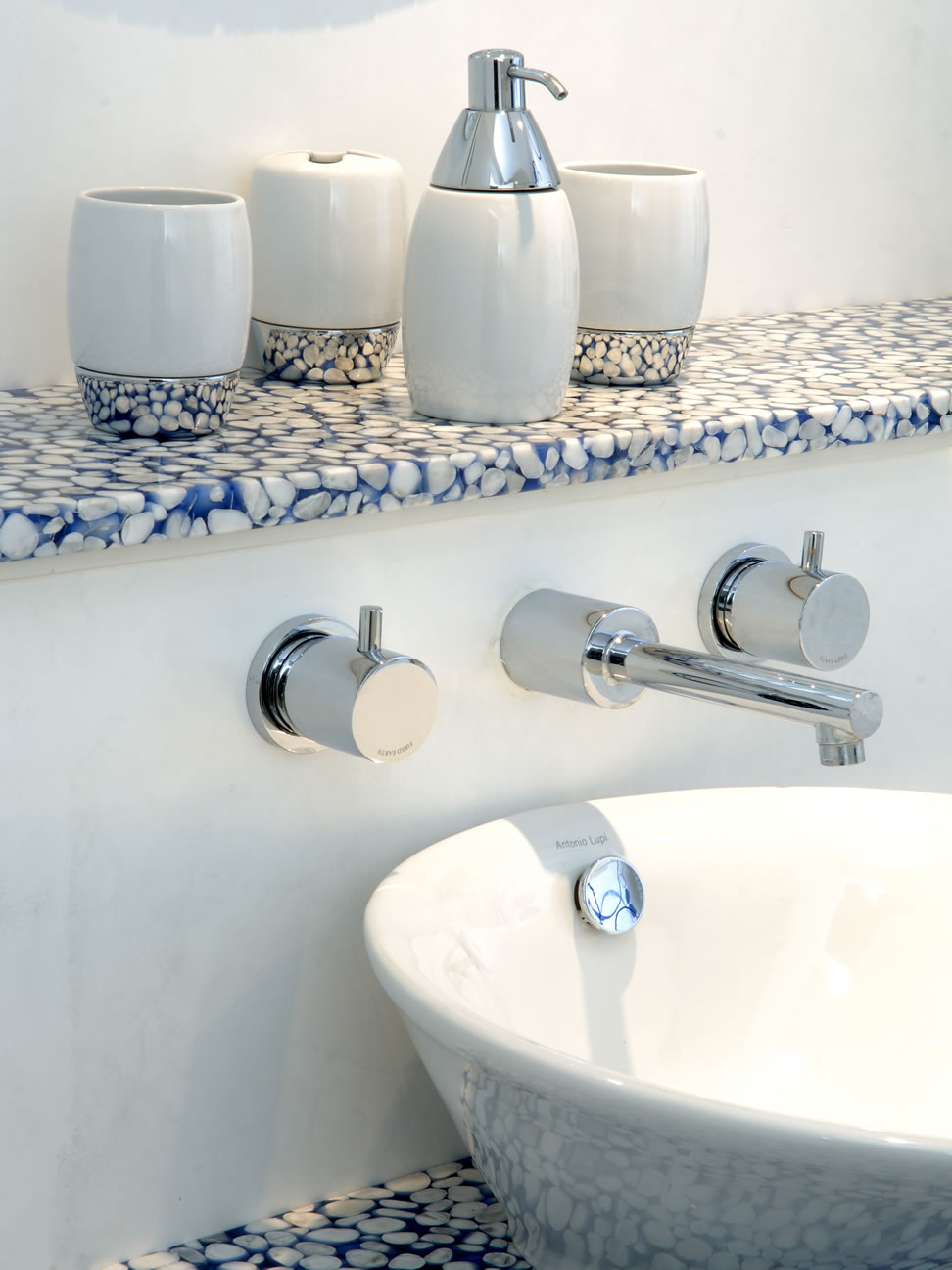 ---
Venetian 'Encausto' finish, Glenfiddich Distillery Visitor Centre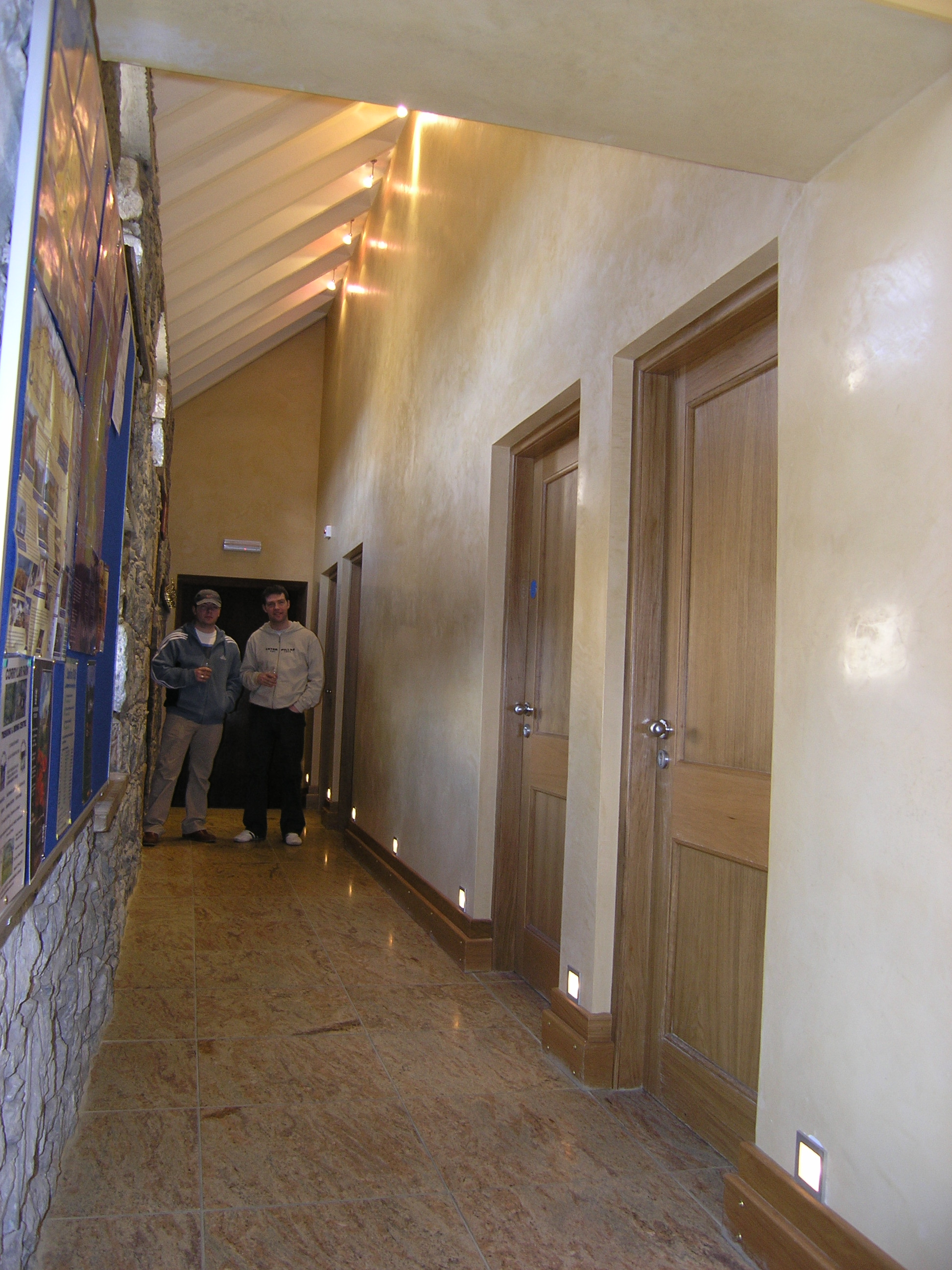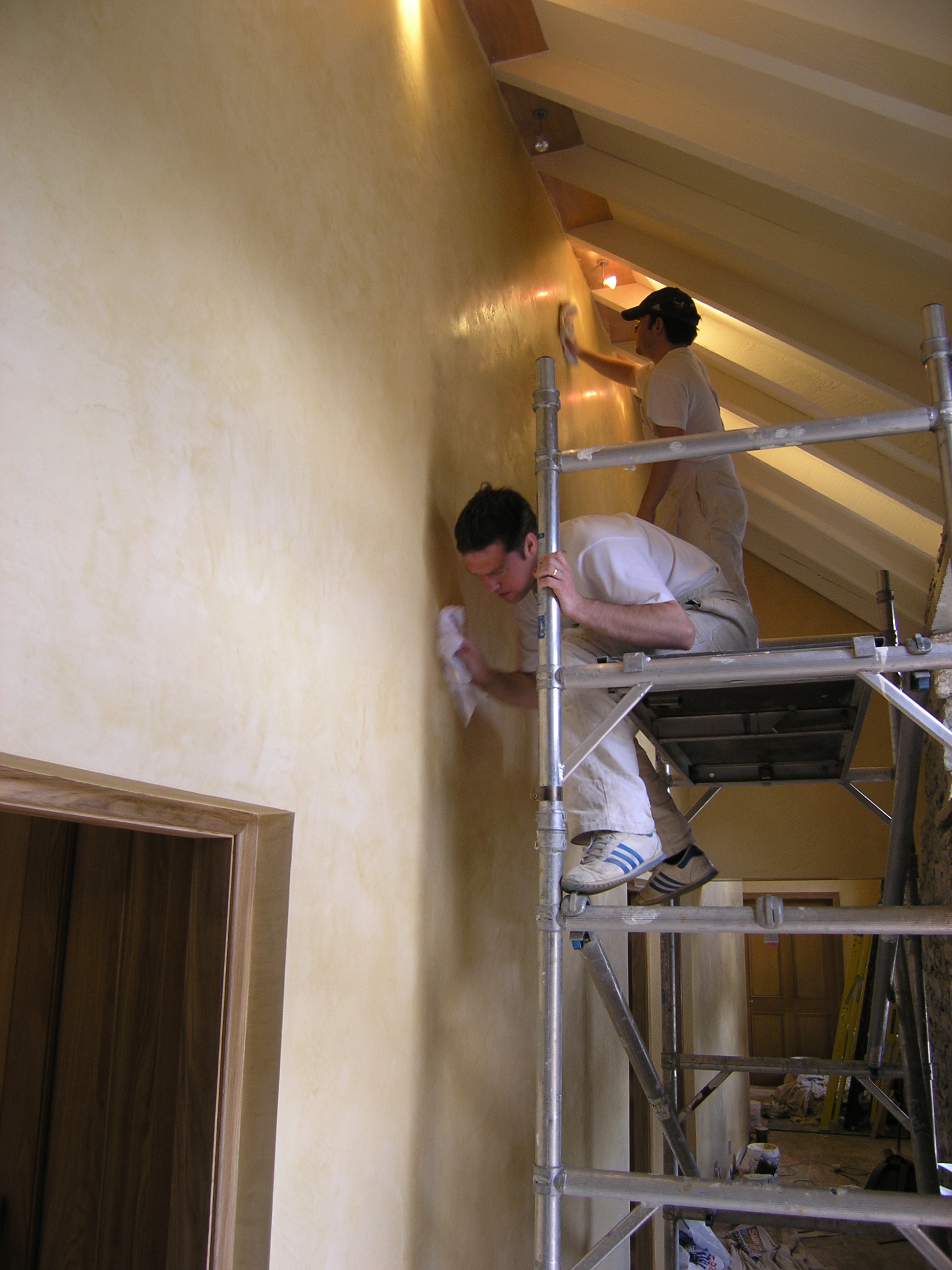 ---
Venetian, Glenfiddich Distillery Visitor Centre