Stone Block
Stone block is a limestone or sandstone finish giving the look and texture of natural stone, composed as it is of lime putty and marble dust.
In wet areas, this is sealed to protect against water ingress.
Colours and block sizes are varied depending on client's preferences.
This is a cost effective and individual option, compared to the use of natural stone, particularly as the material is barely 1 millimetre thick.

Please find below some examples of my work. Click the image to enlarge.

---
Stone block, private house swimming pool. Architect – Designworks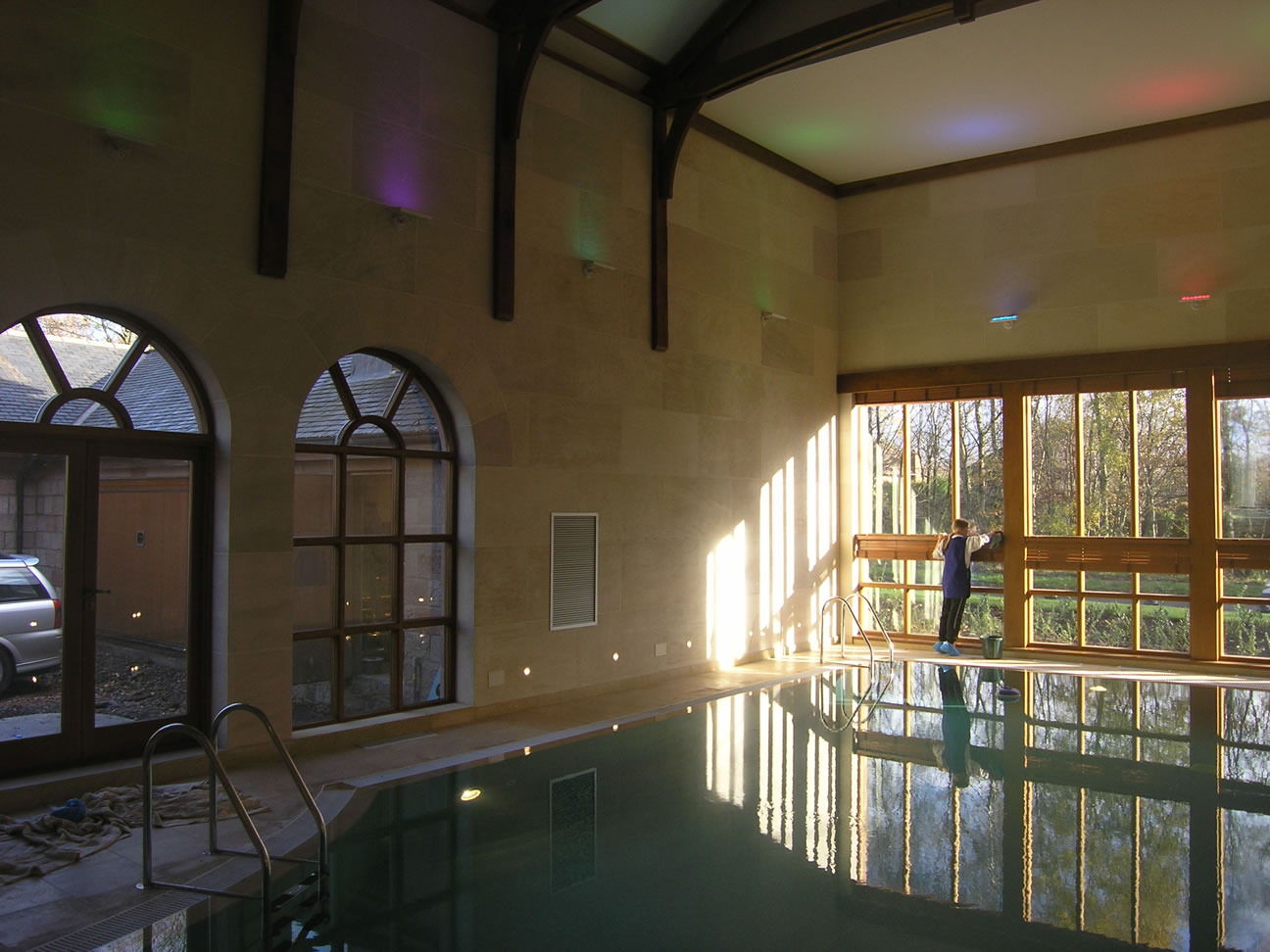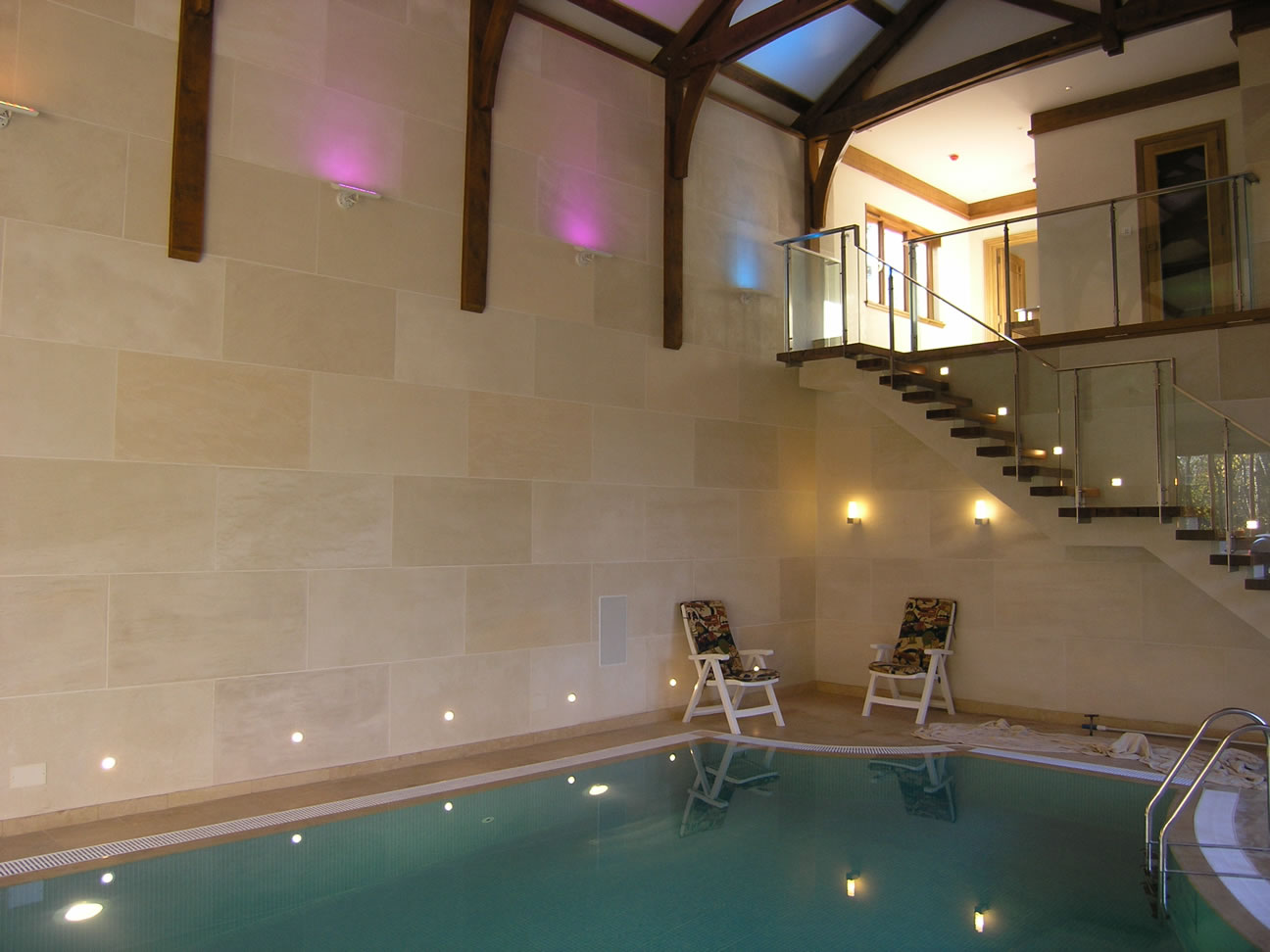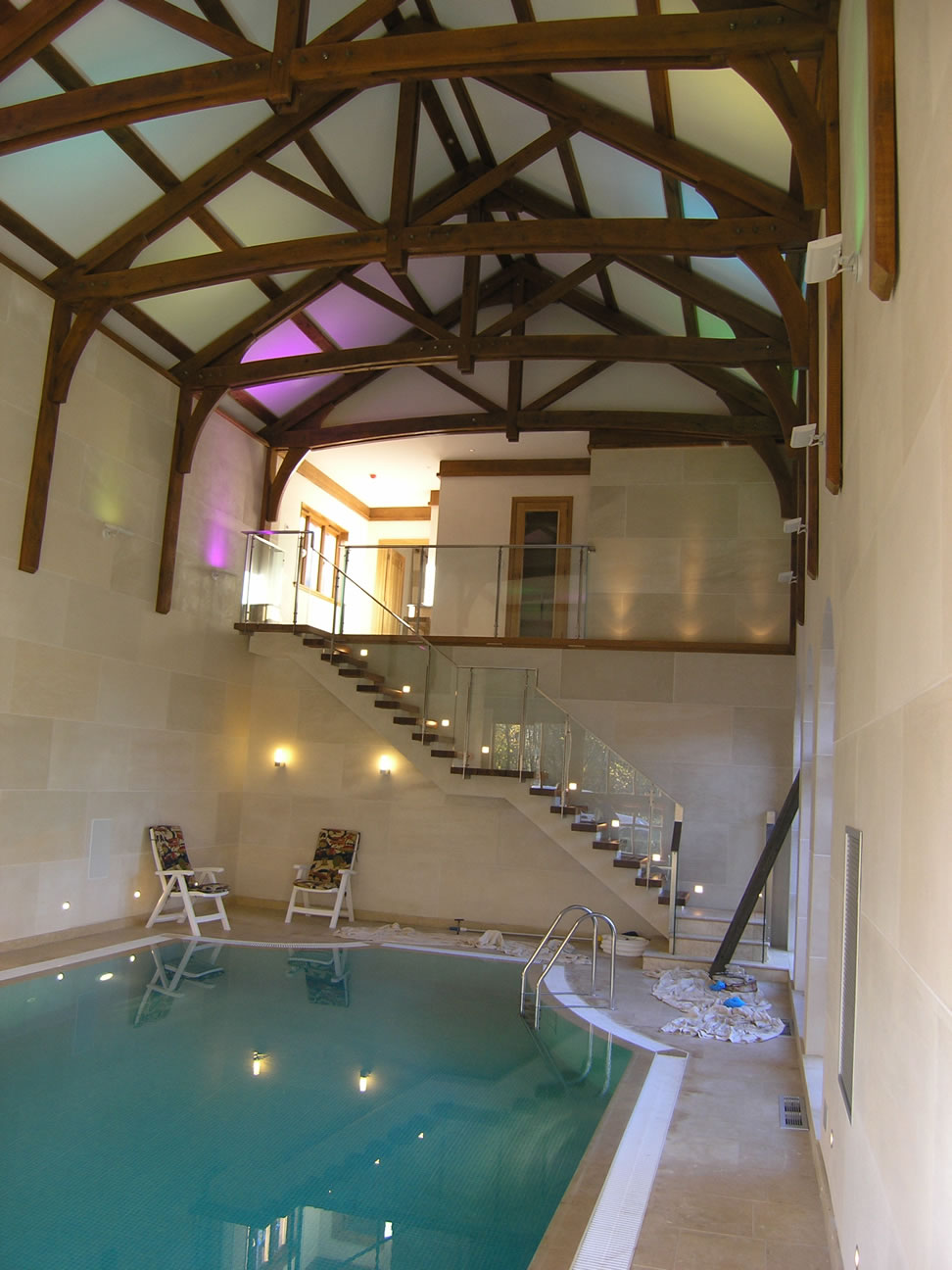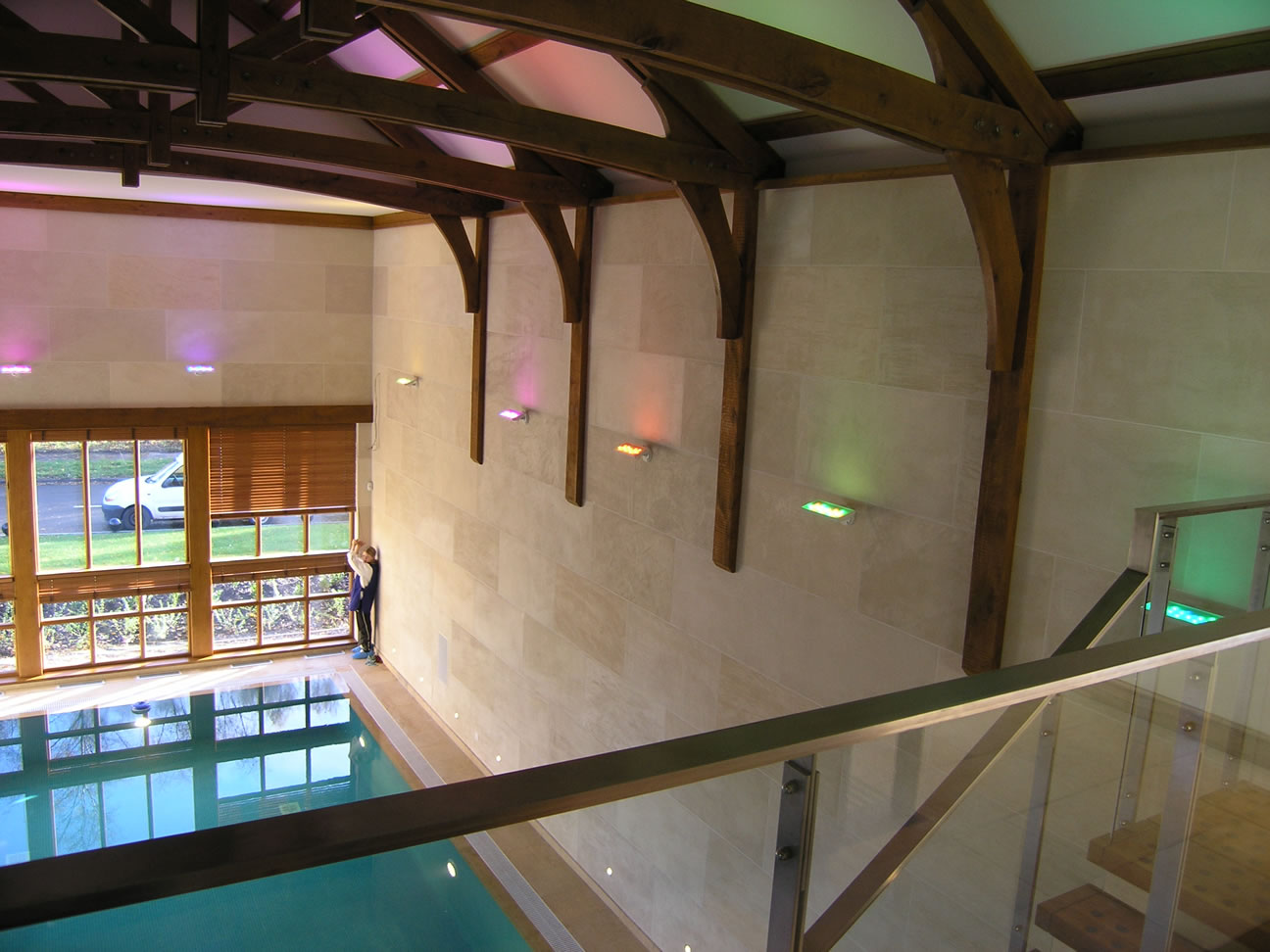 ---
Hallway, random style stone block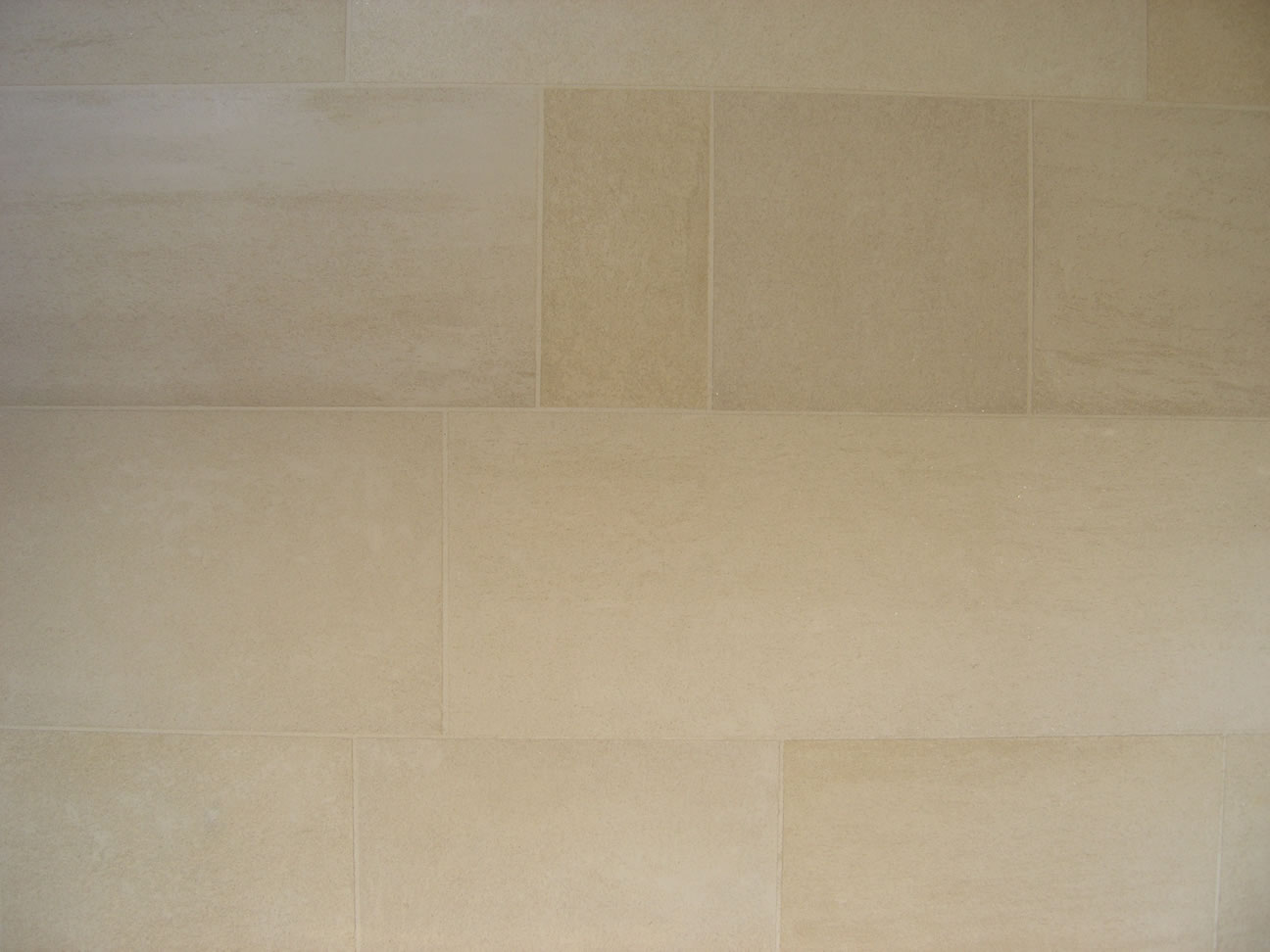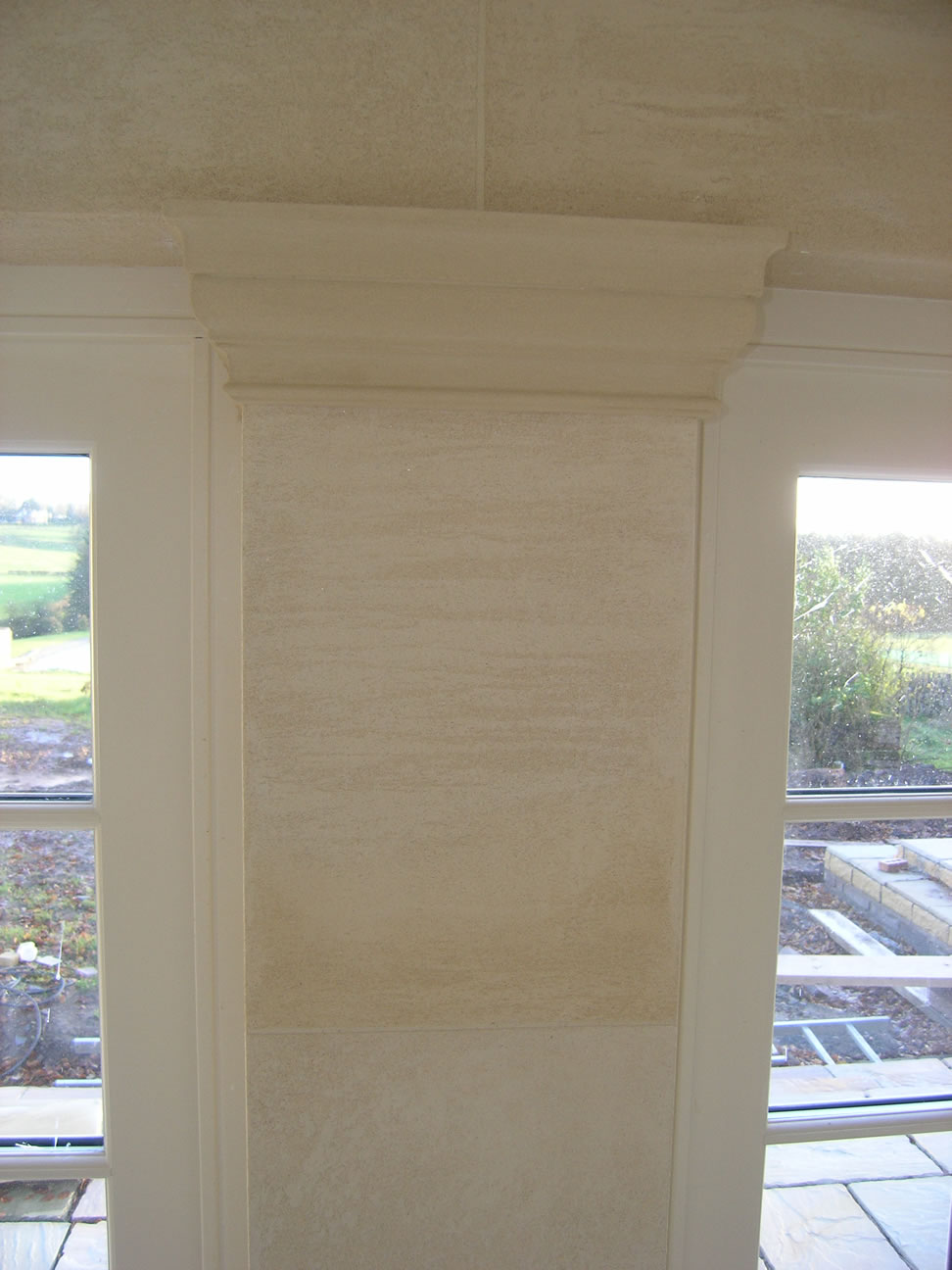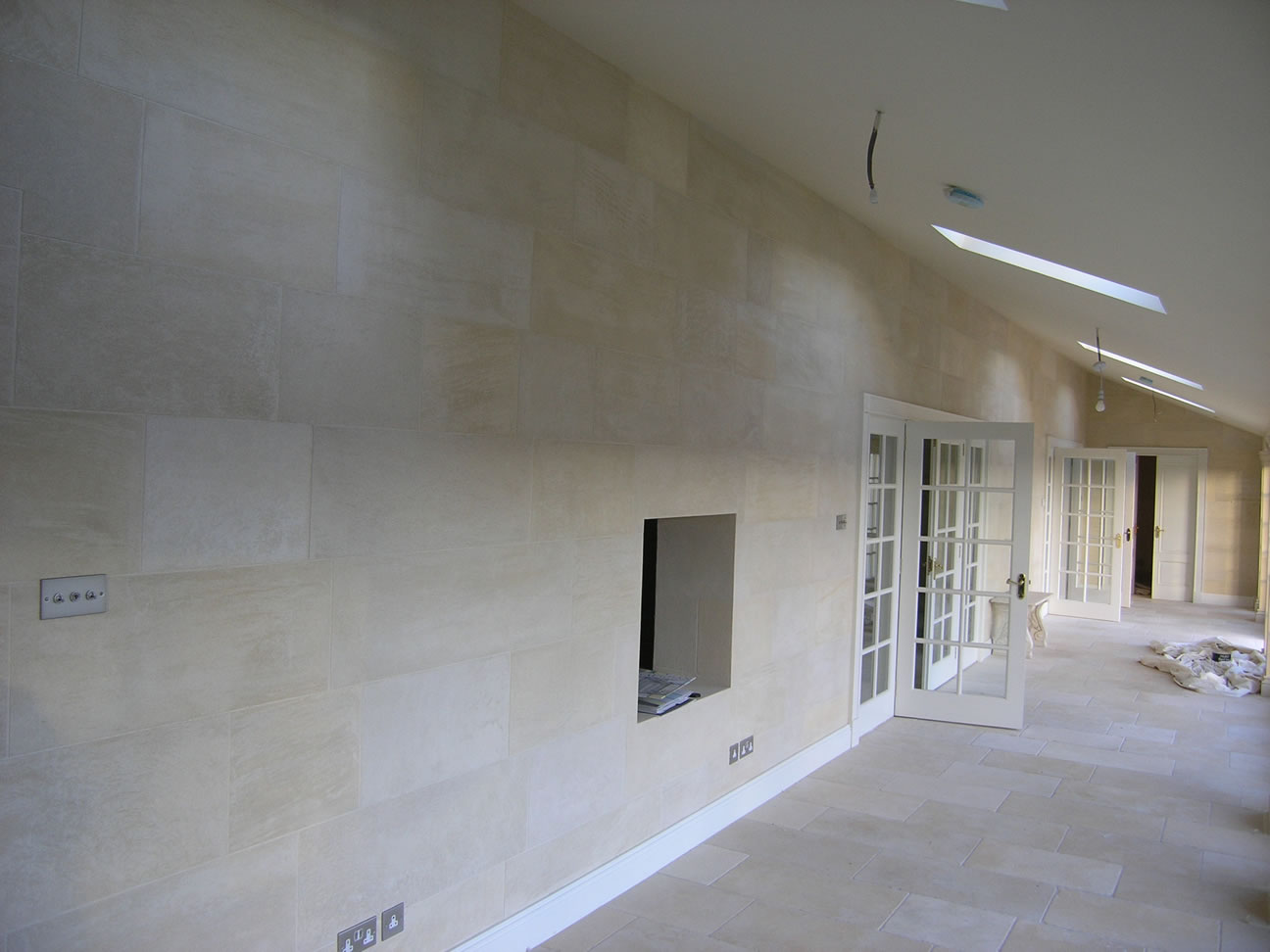 ---
Private house cloakroom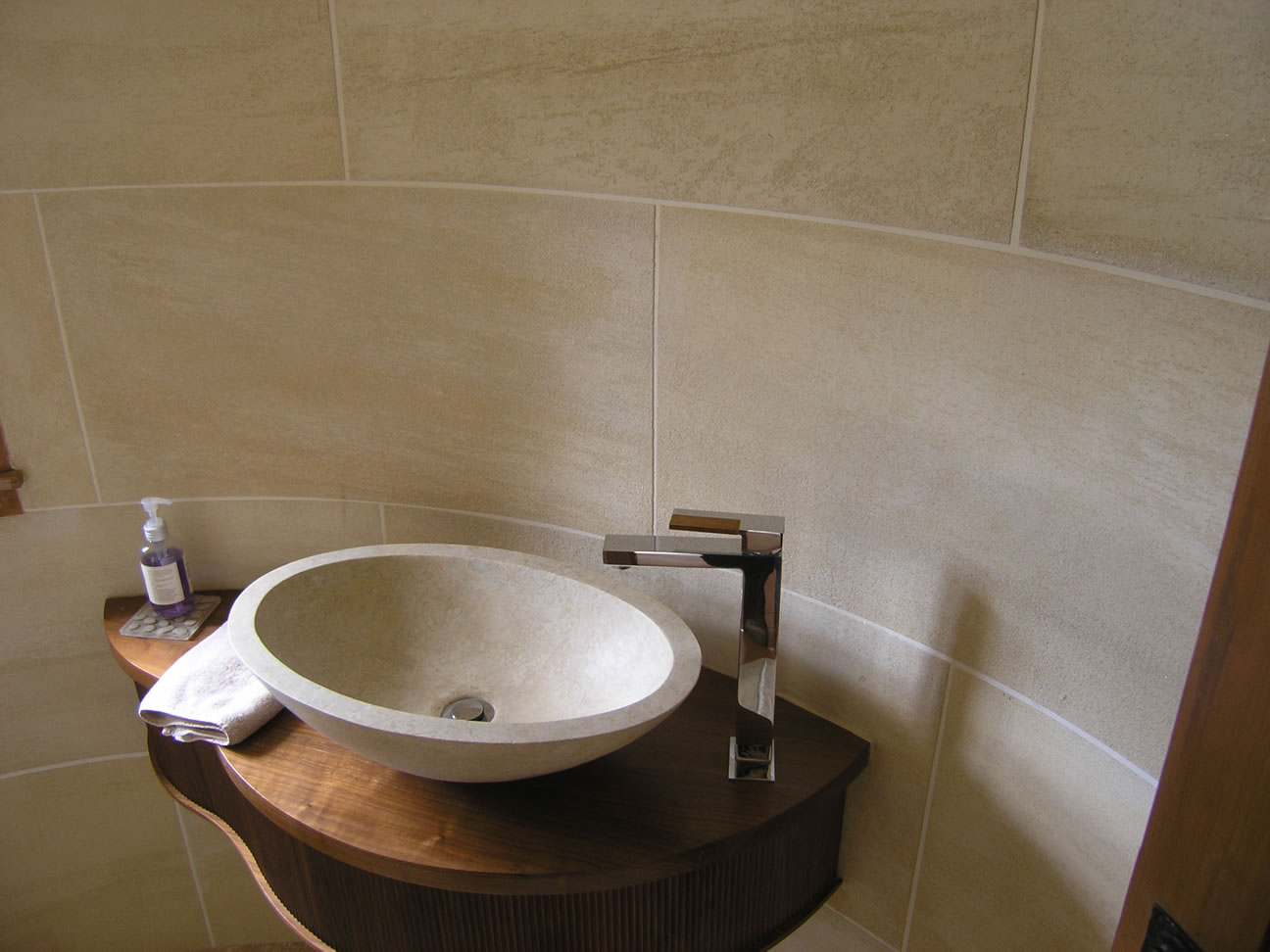 ---
Auchentoshan Distillery Visitor Centre